Would you like to gift someone a little bit of heaven for Christmas?
​Gift Vouchers - £20 for 30 minutes or £50 for 75 minutes

​Shiatsu - Empathic Healing that Listens, Resonates and Creates Space to help you really be YOU!Do you feel a little out of touch with yourself?
Life so full there's not time to be present?
Your head so full you don't feel connected to your body?
Would you like to feel whole and more balanced?
Or would you simply like a some sparkle in your eyes?Shiatsu can be both deeply relaxing and energising.
​Supporting our clarity of thought and impetus to fulfil our potential in life.

Shiatsu can support you in all aspects of your life. Shiatsu makes deep connections which can release trauma and emotions from our past, putting into perspective where we are today thus empowering us to move into our future with awareness and flexibility.

Shiatsu uses Ki (energy) awareness, structural realignment, fascia release, joint mobilisation, stretches, breathing and touch. Shiatsu energetically listens to you, being heard can promote release, change and healing.​Who can benefit from Shiatsu?
Most people, ill or healthy, and of all ages from babies to the elderly. Shiatsu is extremely useful in enhancing health and vitality and many people use it as part of stress management or preventive health care programme.
We are lucky in Hebden Bridge to have Philip Cheshire-Neal FwSS as our very experienced local practitioner. Philip is also the Principal of the Manchester Branch of Shiatsu College where he delivers the three year professional Shiatsu training diploma, approved by the Shiatsu Society (UK).
---
Grassroots Shiatsu in the Community
classes can teach you to learn simple self-shiatsu skills and exercises so that you are more able to actively balance you own health and wellbeing. These classes, held in Hebden Bridge, can really support you in your own self development enriching your life and enabling you to be more grounded and in touch with your body, as well as your mind.
​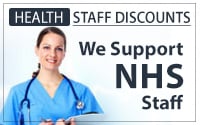 ---