​Shiatsu - natural clothed holistic bodywork

Would you like to feel more relaxed?
Feel more able to live life fully?
Have a clearer mind with less worry?
Relieve the aches and pains in your body?
Maintain your own health and well being?

​Come and try Shiatsu!
- a deeply relaxing and nourishing clothed therapeutic bodywork.

Shiatsu can support you in all aspects of your life. Shiatsu makes deep connections which can release physical and emotional trauma from our past, putting into perspective where we are today thus empowering us to move into our future with awareness and flexibility.

Shiatsu uses Ki (energy) awareness, structural realignment, fascia release, joint mobilisation, stretches, breathing and touch.​Who can benefit from Shiatsu?
Most people, ill or healthy, and of all ages from babies to the elderly. Shiatsu is extremely useful in enhancing health and vitality and many people use it as part of stress management or preventive health care programme.
In Hebden Bridge Philip Cheshire-Neal FwSS is our very experienced local practitioner. Philip is also the Principal of the Manchester Branch of Shiatsu College where he delivers the three year professional Shiatsu training diploma, approved by the Shiatsu Society (UK). Philip is currently the Chair of the Shiatsu Society (UK).
Grassroots Shiatsu in the Community
classes can teach you to learn simple self-shiatsu skills and exercises so that you are more able to actively balance you own health and wellbeing. These classes, held in Hebden Bridge, can really support you in your own self development enriching your life and enabling you to be more grounded and in touch with your body, as well as your mind.
​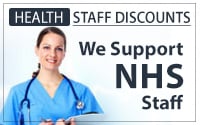 ---